MESSAGES
An eerie and ominous game about texting a friend.
Best played in a dark, quiet room.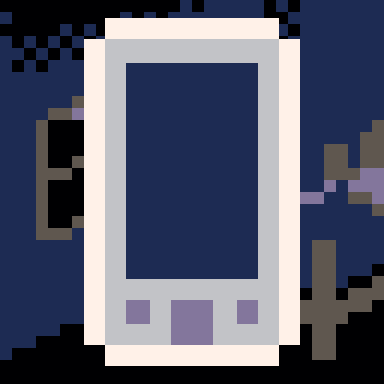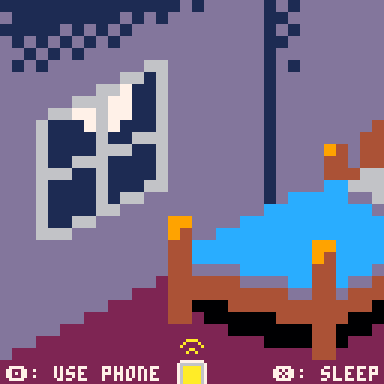 Released: June 2017
Developed: May 2017 - June 2017
Team: Joseph Henry Stadolnik IV
Tools: PICO-8
Programming Language: Lua

My Role: Solo Developer
I made the entirety of this game by myself.
My achievements on this project included:
Writing the full, nonlinear story and script for the game, which contains over 300 text lines and over 45 player choices across all branches.
Implementing the branching dialogue system.
Implementing a system where the soundscape and other details get progressively unsettling as the player receives certain messages.
Drawing all visual assets using PICO-8's editor.
Creating all audio assets using PICO-8's editor.

Other Notes:
This was the first complete game I ever released online.
The simplistic visual style ws deliberately chosen to make the tone and atmosphere more jarring and off-putting.
This is a companion game to NULL, my surreal adventure game.

Links:
PICO-8 Forum Post
itch.io